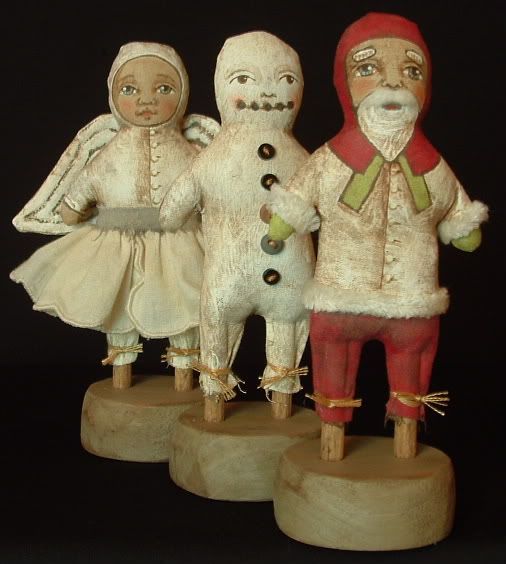 Told ya I like things in groups of threes.
It's looking mighty
Chrismassy
around here.
Stockings are hung by the chimney with care and all that.
(
A more accurate account would be-- The stockings were hung on that red shelf that

Joee

made over in the corner. I agree, it's not very catchy.)
I made the aforementioned stockings many years ago. They each have a simple tree shape (aka triangle) stitched to the front and each year we all add an "ornament" to our tree. It might be a pretty button, an old barrette, a little pin, or some sort of charm. This year I found these tiny little bottles with tiny little corks so I'm filling them with sand from the beach by our house and attaching them as this year's ornaments. I love these little traditions. I love to think of our rather tacky little stockings living far into the future, weighed down by so many years of Christmases that the felt is no longer visible.
What are your dearest traditions