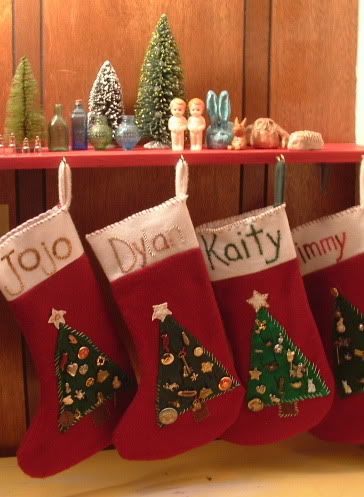 OK, OK, here are the stockings.
I'm not the photographer that Dylan is I'm afraid,
but you get the idea.
That big circle on the bottom left corner of Dylan's tree is a pin he got for breaking a world's record. He was in the biggest guitar band. 1,000 guitar players (including Dylan, my sweet dad, and an aunt and uncle) played
This Land is Your Land for an hour in downtown Portland.