A new dolly came to join the Reds on Christmas morning.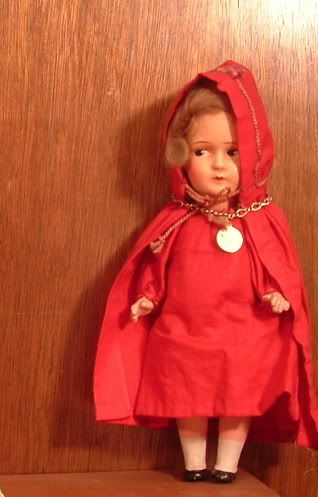 An old soul, she has seen some hard days
and is rather suspicious of strangers.
I'm afraid she has met a wolf or two in her long years,
and is all the more careful for it.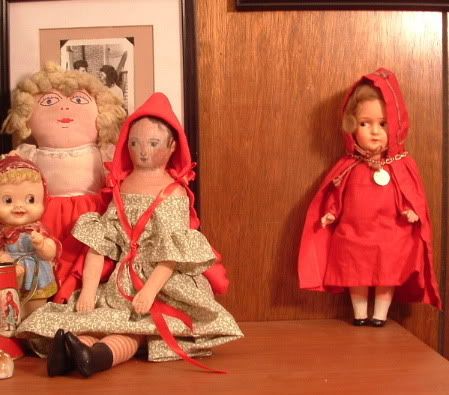 It took some coaxing, but Tinker Red is the care-taking sort.
It wasn't long before our new girl was sitting on Tinker's lap.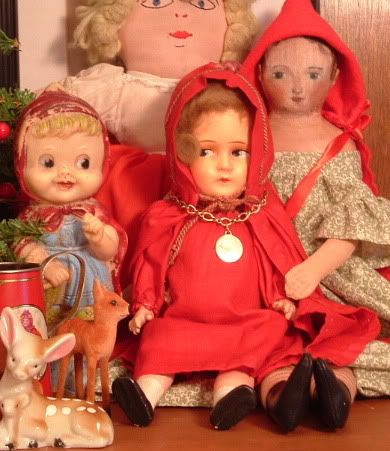 Squeaky
Red is a bit much at first,
what with her
incessant
chatter,
but she grew on New Red in no time.
Like all little girls, Reds are especially resilient creatures,
and before I knew it they were all merrily exchanging secrets.