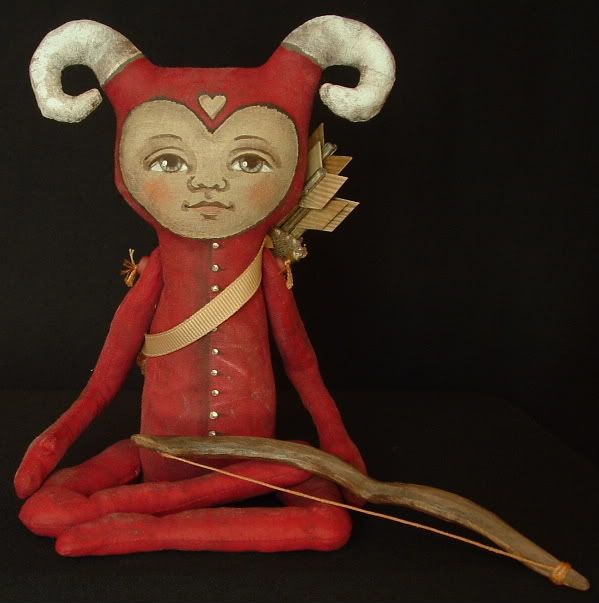 I know that Cupid is usually some sort of angel baby,
but I'm thinking he's a little bit
naughtier
than that.
I had fun carving his little bow, and didn't even cut myself. Dylan got a scroll saw recently (

woohoo

, new toy!) so the basic shape was cut from a tiny piece of trim, then I busted out the ole

X-acto

knife and sandpaper to finish it off.