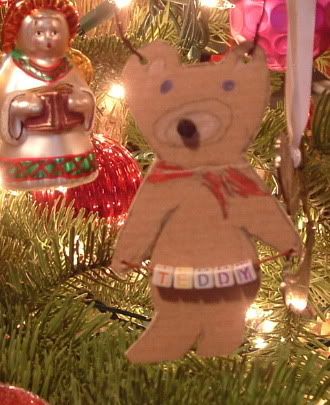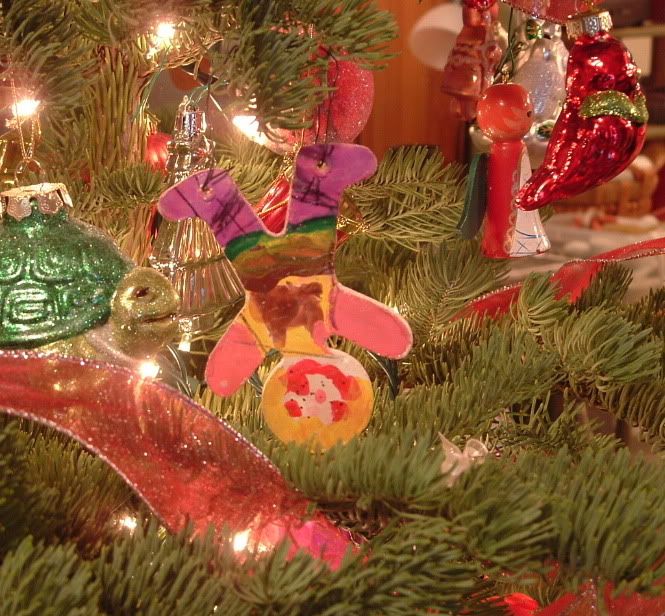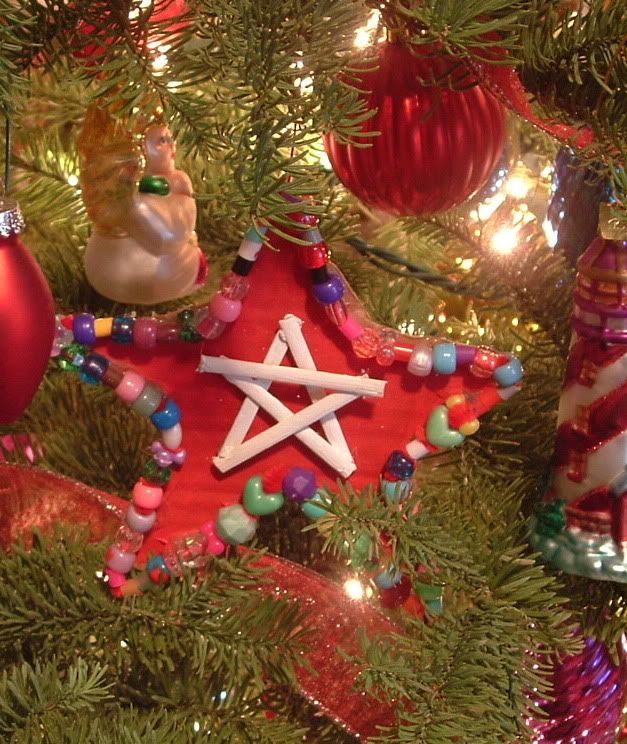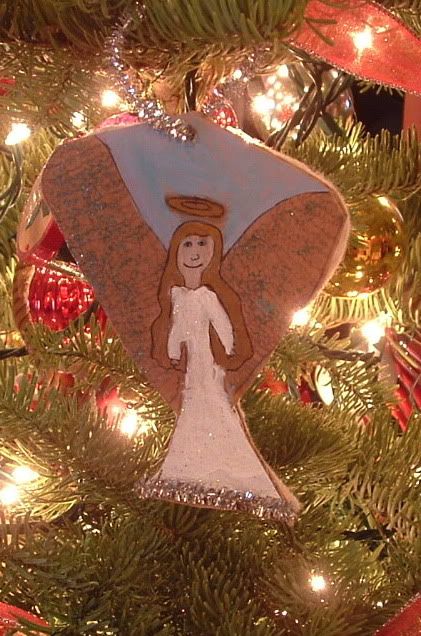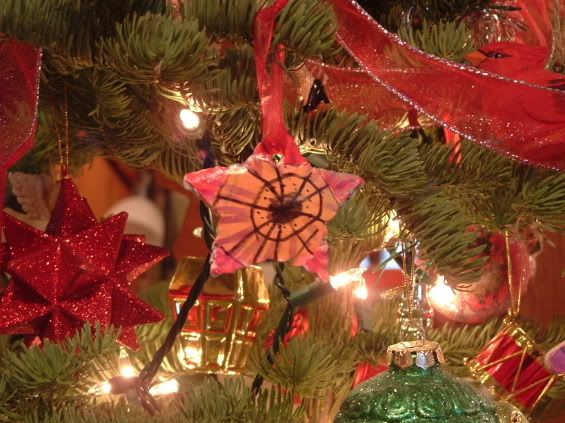 The above are just a few of my favorite ornaments that the kids have made over the years.
We try to make ornaments together every year. It was easy when the kids were little-- just throw a big box of art and craft supplies in front of them, sit down together at a little well-covered table, and they're good to go. Hours of fun!
Now, however, their attention spans are a little less craft-time focused, what with puberty and all. Still, I keep trying.
Even though getting them into playing with glue and glitter is less likely than getting them to voluntarily wash the dishes
nowadays
, they still really like looking at all the old ornaments they've made coming out of the box when it's tree decorating time.
I'm amassing a box of new supplies and ornament directions now, hoping to pounce on the kids the first time I hear, "I'm bored." Wish me luck.